Forwarded from Malaysian Nature Society's Facebook Page:
"When not being managed properly, solid waste gets washed into our drains and makes its way to our rivers and, then, to the sea. Marine debris is causing many environmental problems, including being ingested and accidentally trapping by marine wildlife. In addition to that, degradation of plastic waste (which are the most abundant marine debris) into smaller pieces, the microplastic is impacting the environment and possibly human health too.
This year we "innovate" our annual Water Vision Contest 2020 to focus on recycling as a means to reduce marine debris. Take part in the Water Vision Contest 2020; you will get to learn about marine debris and how you can play your part to address this problem through Google Classroom!
Let's do our part and strive towards a sustainable ocean for our future generation."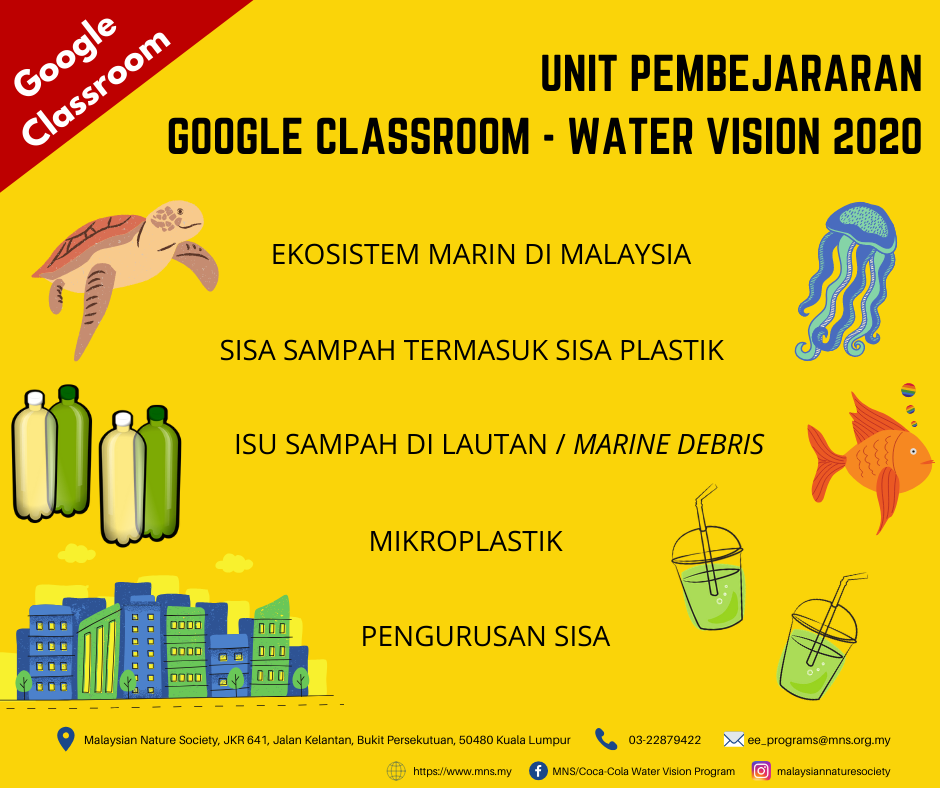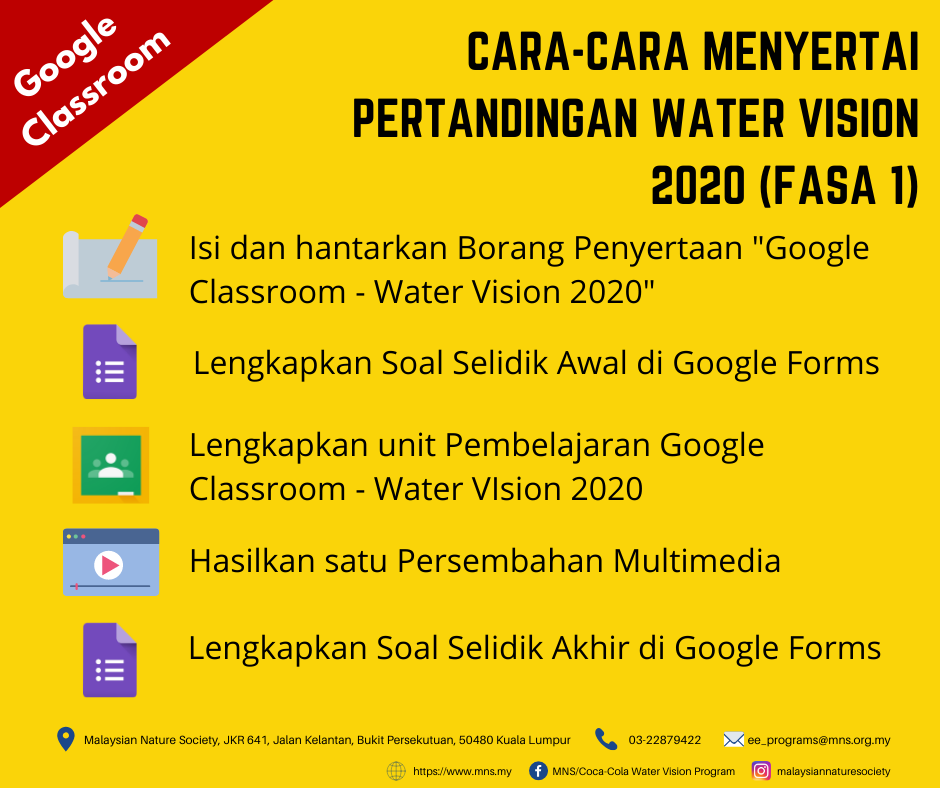 About Author